この投稿を日本語で読む
Surfers (and other sea-faring types): ever needed to make an appointment and wanted to check the tide times for that day before making a commitment? Looking at a tide chart every time is kind of a pain (and a bit embarrassing, depending on the situation…), luckily it's very easy to import the tide data into Google Calendar (note that you can't do this on a mobile, you'll need to do it on a desktop):
1) Go to http://tides.mobilegeographics.com/ and download the .ics file for this year for your location – this example is for Naha, Okinawa: http://tides.mobilegeographics.com/locations/4013.html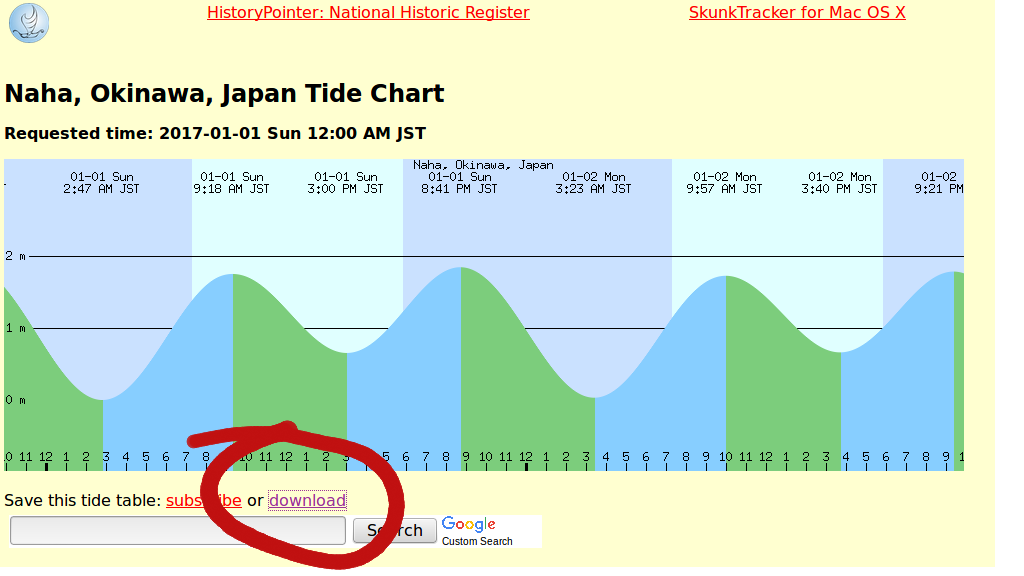 2) Import the resulting 4013.ics file into Google Calendar: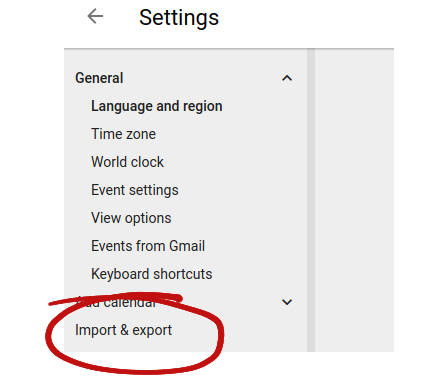 IMPORTANT: it's best to import it to a new calendar named "tides" so you can always switch the display off when you want to – if you import it into your main calendar you'll be stuck with it for the year!
3) Doing the above makes quite a lot of entries since it also displays low tide, sunrise and sunset – you can use http://www.gcaltoolkit.com/online-guide to delete entries with the text "sunrise" "low tide" etc so you are left with just the high tide information. However in the last couple of years I haven't done this, I just set my "tides" calendar to a pale pastel color which is easy to ignore when that's not what I'm looking for: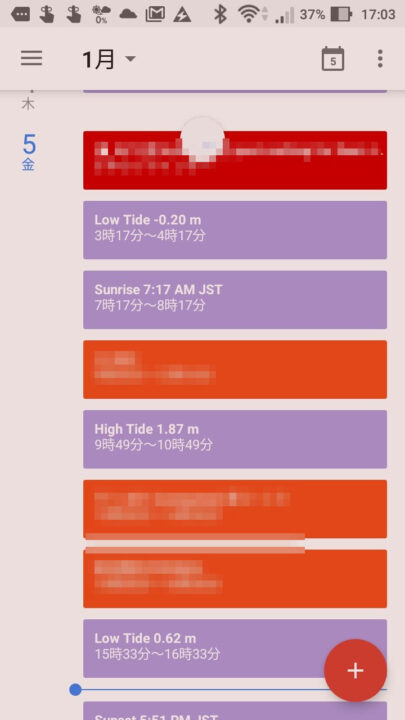 Now when someone asks you if you can meet/work/drink/date etc, you can check the tides right as you check your other appointments in Google Calendar, which makes scheduling your life around surfing just a little bit simpler!
Note: The way calendar works, each entry is displayed as one hour long – it's the first (start) time that is the one you want, the second (ending) time you can simply ignore.For example in the above smartphone screenshot Low Tide appears to last from 7:17 to 8:17 – just ignore the "8:17" bit, low tide is at 7:17 and that's all you need to know.