Infographic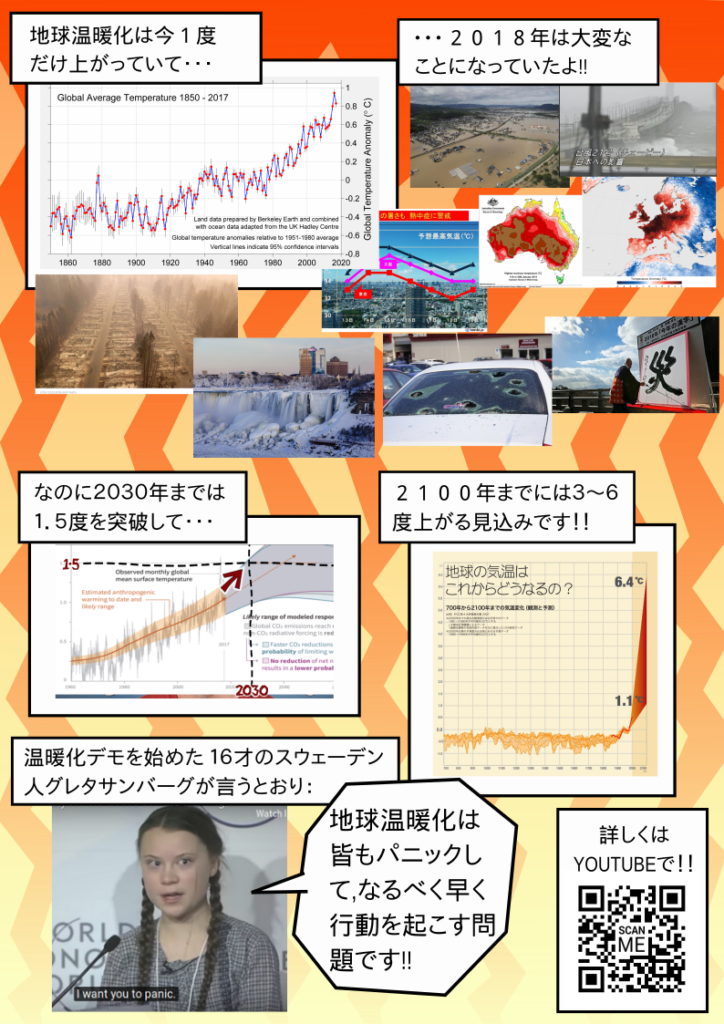 動画原本とリンク / Video Transcript with Links:

地球温暖化について話しないといけないですよ
We need to talk about global warming.
今日は大事な数字3つを紹介させていただきます
Today I'm going to introduce 3 important numbers.
+1ºCは現状です
+1ºC is the current situation.
産業革命の前に比べると地球の平均温度は1度上がっている
Compared to before the Industrial Revolution The average global temperature has gone up 1ºC.
1度だけはそんなに大きく聞こえないかもしれないだけど2018年は大変なことになっていたよ
1ºC doesn't sound like much but 2018 was pretty intense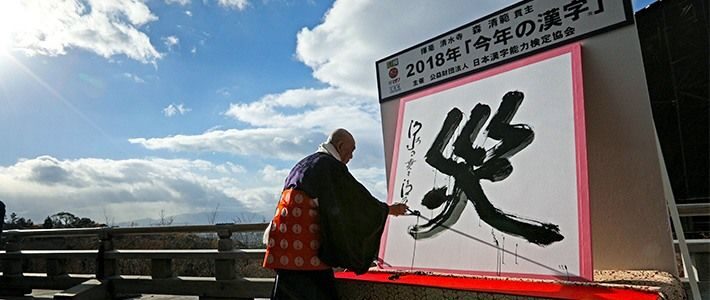 西日本豪雨に相次いで
Straight after the Western Japan Floods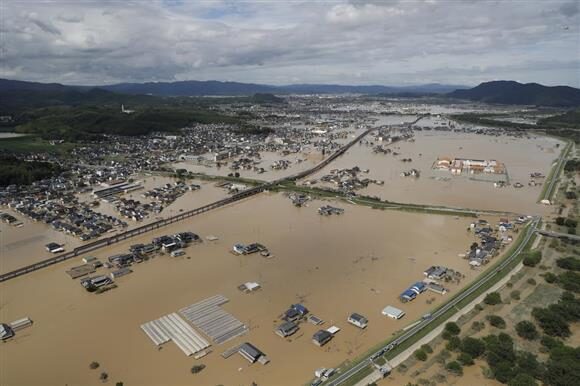 連日最高気温は35度を超える猛暑の夏
came a heatwave where the daytime temperature climbed over 35ºC every day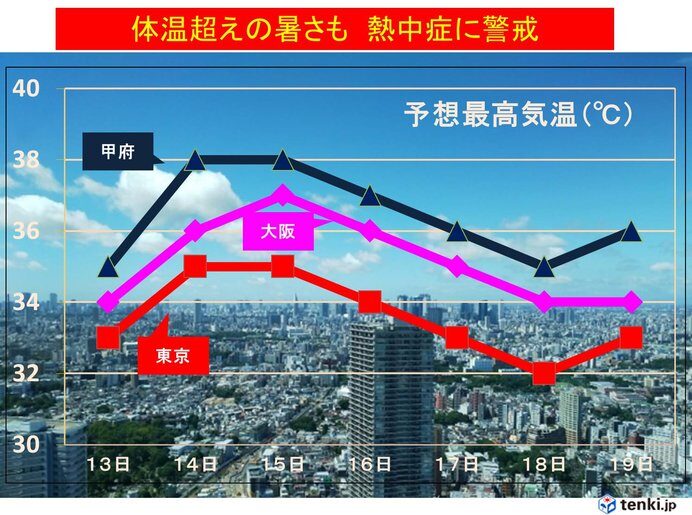 そして秋になって台風21号は25年ぶりに非常に強い勢力で日本に上陸した
And then in autumn Typhoon 21 ("Jebi") was the first Category 5 typhoon to make landfall in Japan in 25 years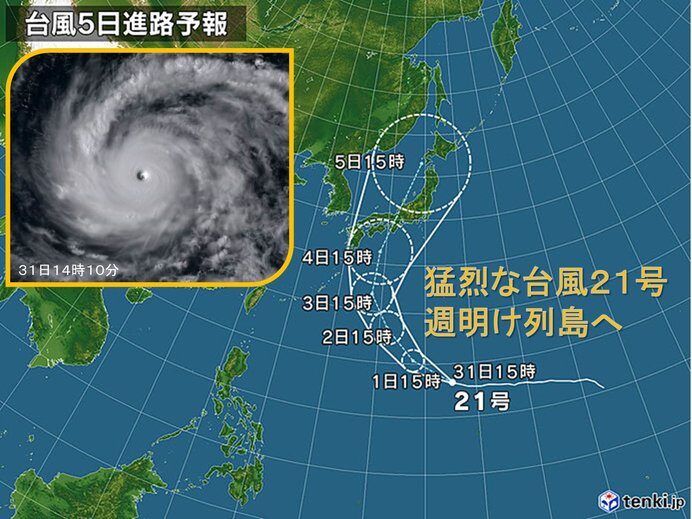 私は住んでいる沖縄にも台風24号は直撃して
Where I live in Okinawa Typhoon 24 ("Trami") came right over us
東海岸に洪水起こした後に
it caused floods on the east coast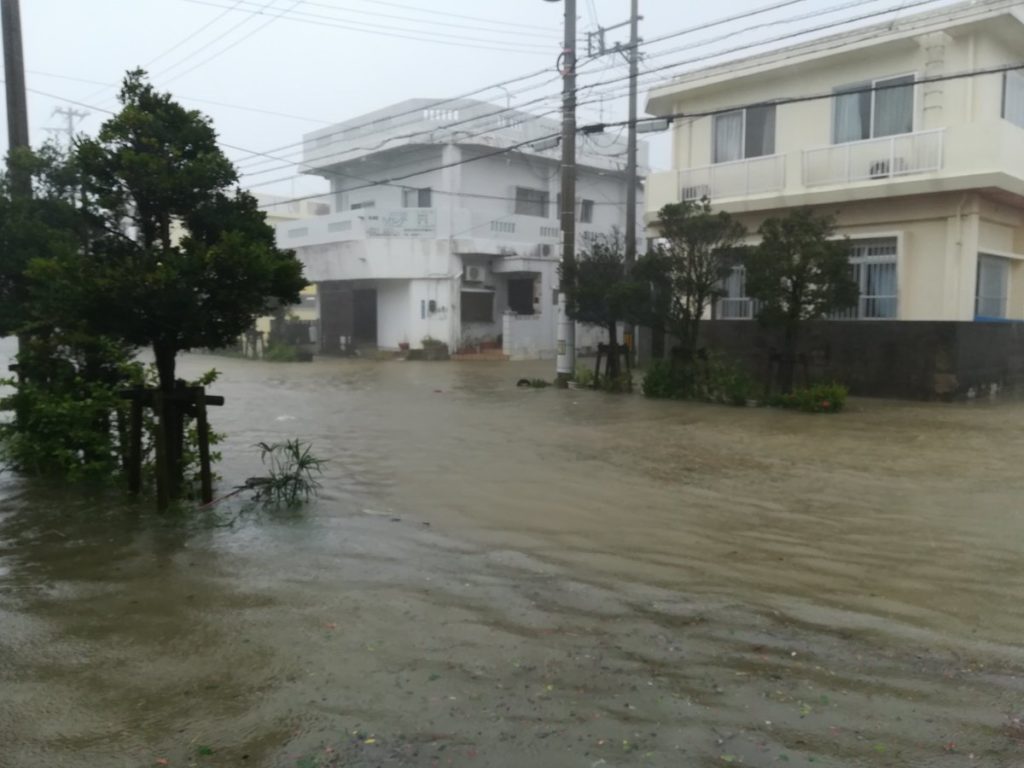 西海岸に大きな被害
and then extensive damage on the west coast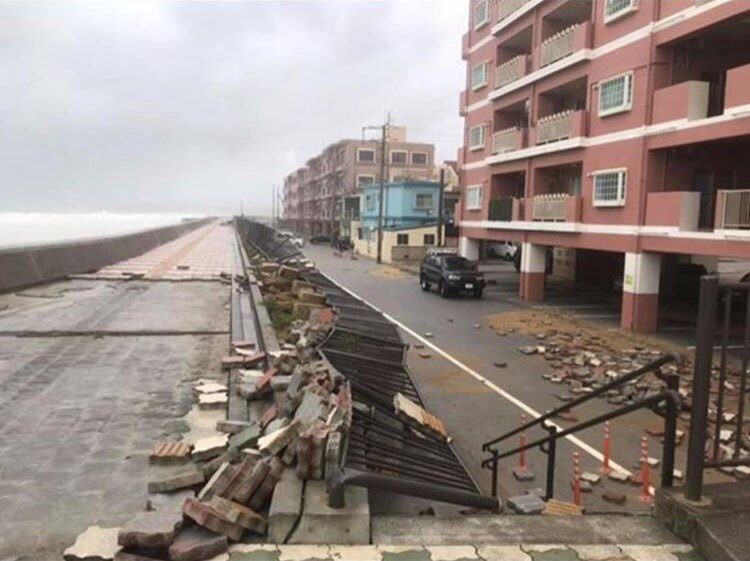 もちろんこの異常気象は日本だけじゃない
Of course, this extreme weather is not just in Japan
猛暑はカリフォルニア
There have been heatwaves in California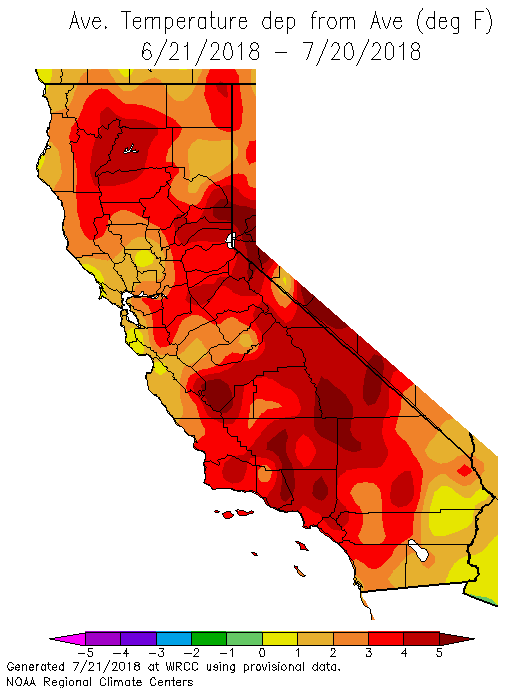 Australia
オーストラリア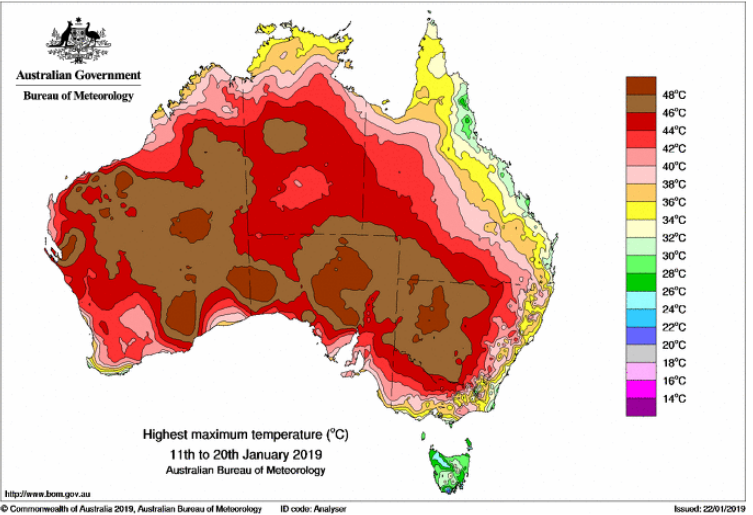 Europe
ヨーロッパ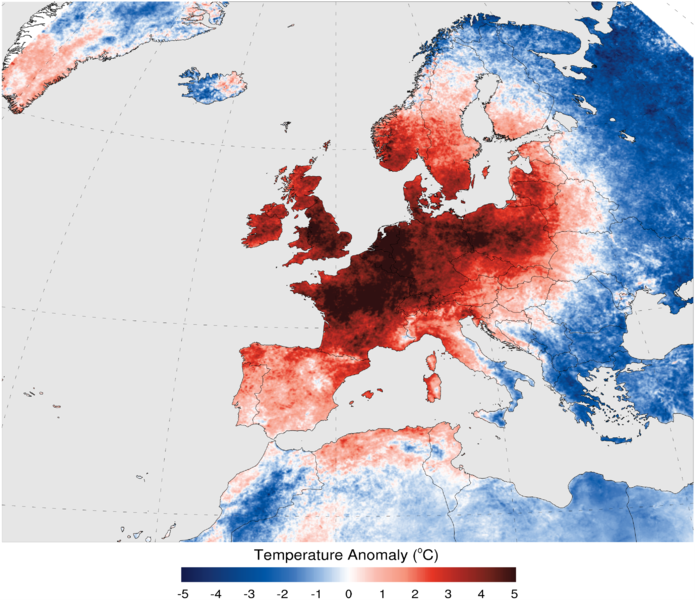 and even England
イギリスでも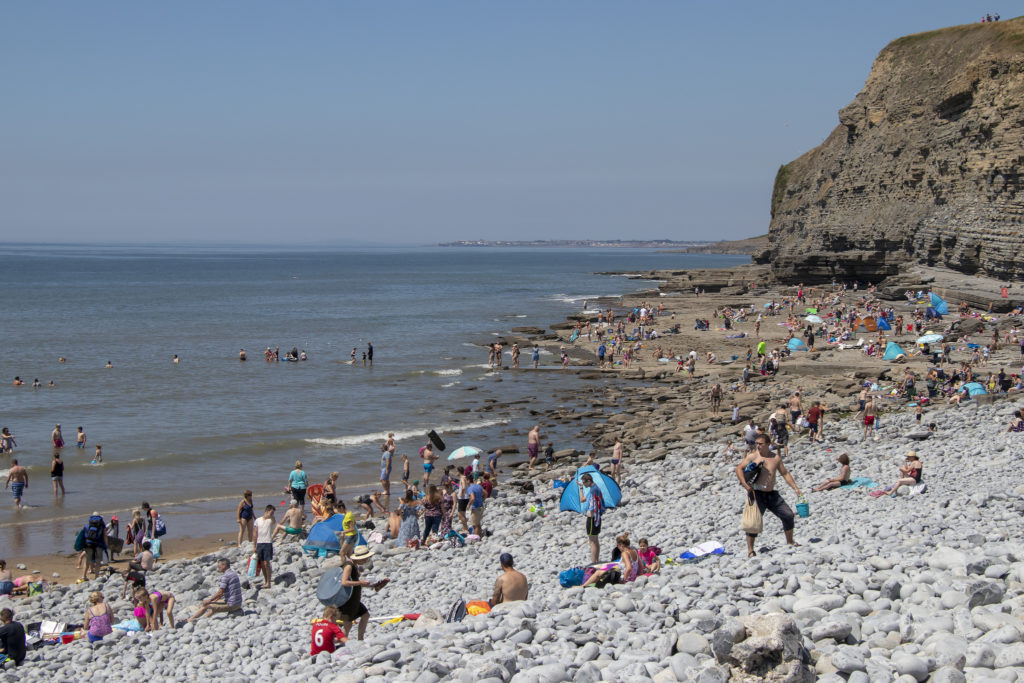 イギリス??!? イギリスは夏の天気は悪いのは有名ですよ。Wonderwifeがいつも言っている, "8月だったのにフリース履いていたよ!" 結構印象的だったみたい・・・
England??!? England is famous for crappy weather in summer, Wonderwife is always talking about it, "We were in fleeces in August!" Apparently it made quite an impression…
その上、この酷暑の夏は山火事を起こしている
These heatwaves led to forest fires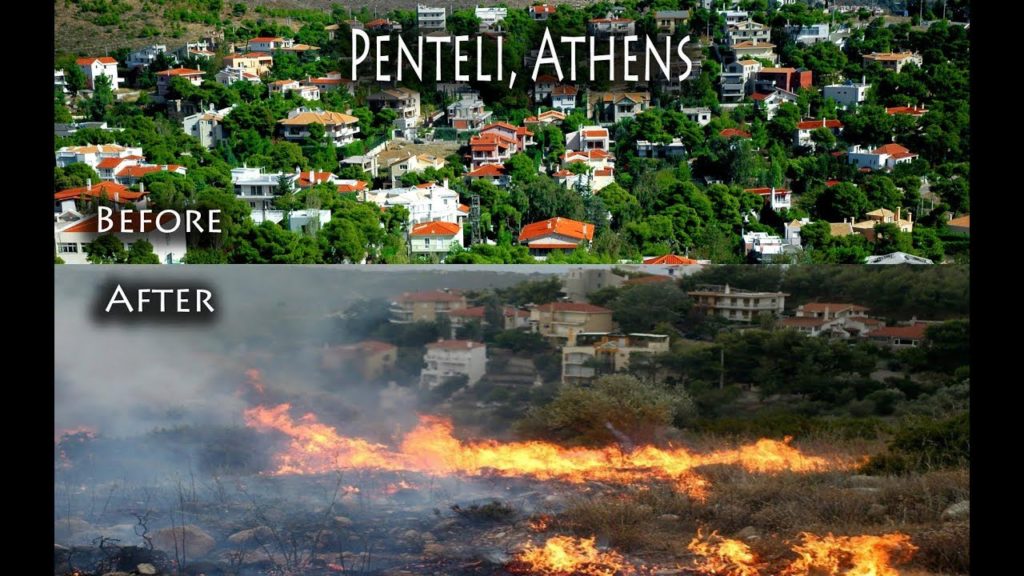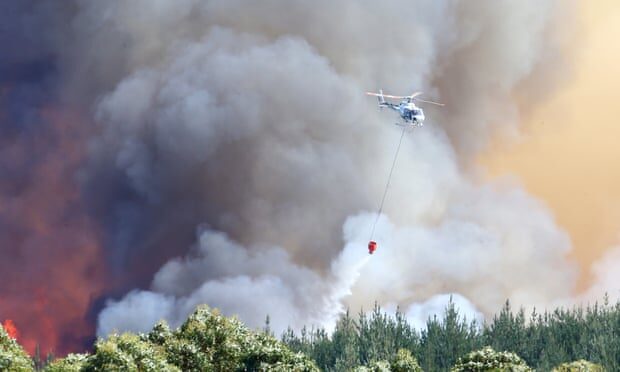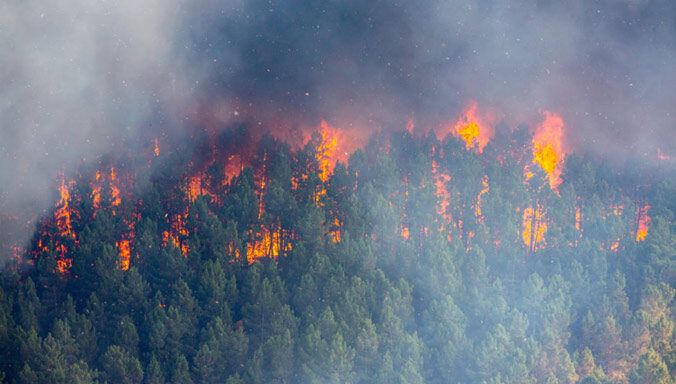 スェーデンって寒い国じゃないの??
Isn't Sweden a cold country??
California's sky turned orange, apparently Disney turned really scary
カリフォルニアの空がオレンジになって、ディズニーがめっちゃ怖くなっていたみたいよ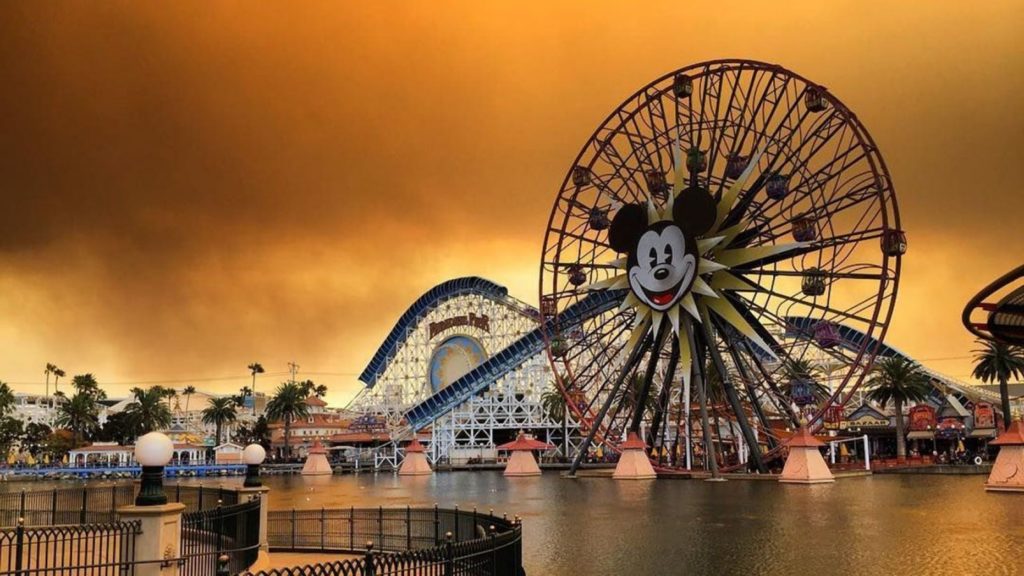 But this was the most damaging forest fire in California's history, it burned the town of Paradise almost completely to the ground
でもこれはカリフォルニアの歴史で最大の被害を起こした山火事、Paradiseと言う街をほぼ全体的に燃やした
しかも暑さだけじゃなくて豪雨も世界中。洪水は
But it wasn't just heatwaves, there was also torrential rain and flooding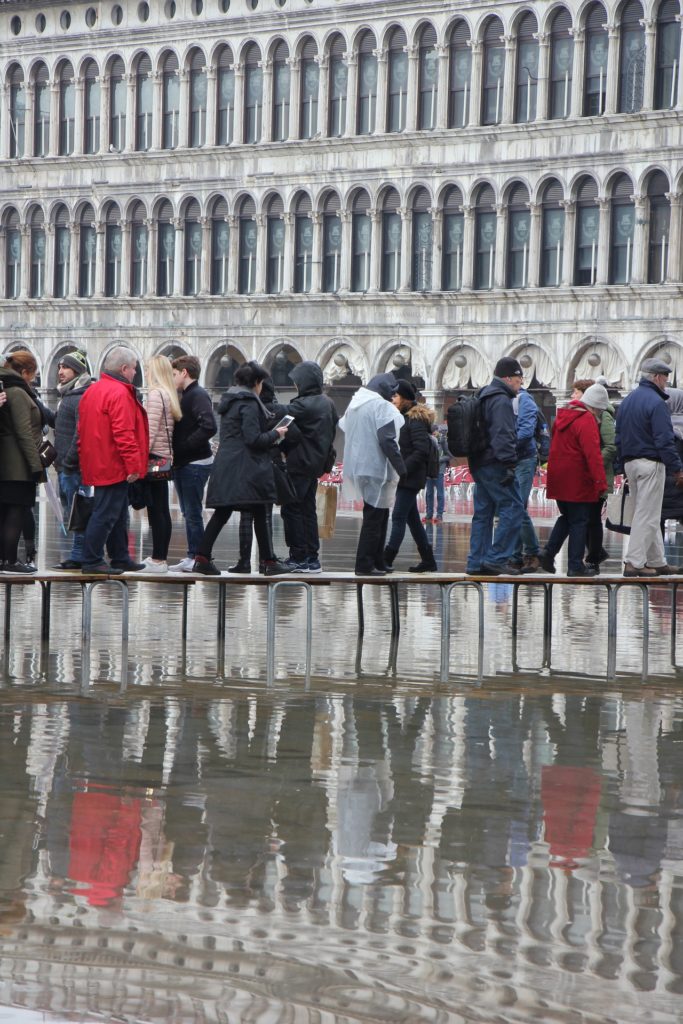 シドニーでテニスボールの大きさの霰が降ってきたよ、怖くねぇ〜??
Sydney was hit by hail the size of tennis balls, how scary is that??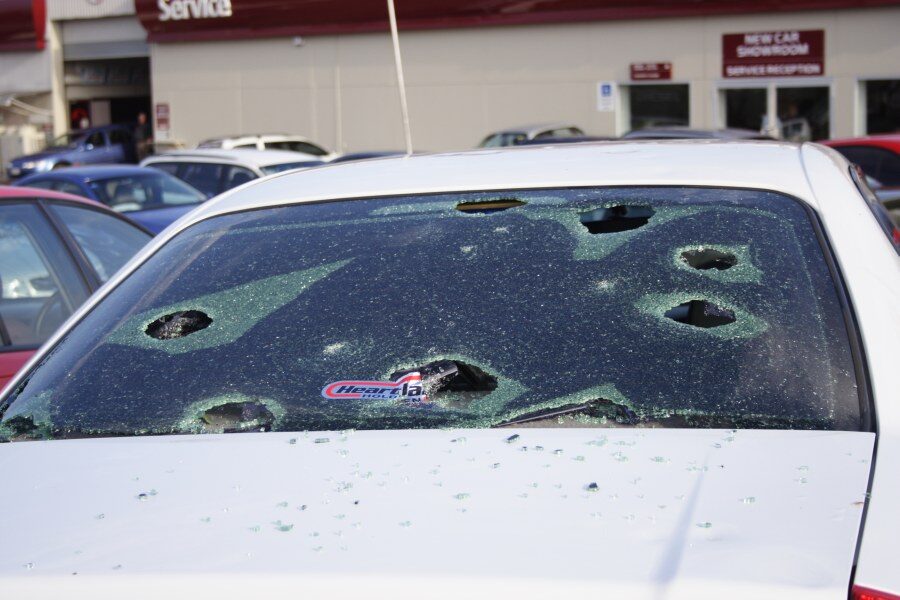 And then in winter in the US the polar vortex moved south causing wind chill temperatures of -50ºC. -50ºC!!!
そして冬になってアメリカは極循環の影響で体感温度−50度になってたよ! -50ºC!!!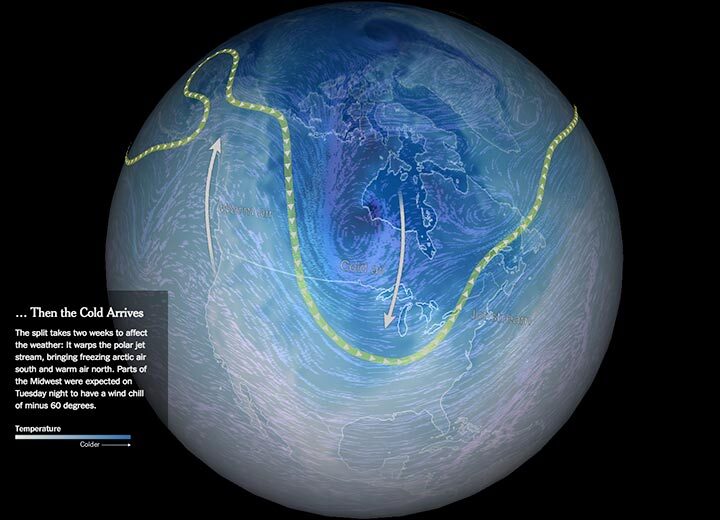 それと比べてそんなに大変じゃないだけど沖縄の12月4日は 12月に対して記録的な暑さだったよ
Compared to that this is pretty minor, but on December 4th 2018 Okinawa had it's hottest December day ever
俺その日覚えている、那覇出勤だった、那覇マジ暑かったよ
I remember that day, Naha was really hot for December

で、今日2019年2月26日この動画編集をちょっと怠けてニュース見てたら昨日イギリスは最高気温20.3度で冬の記録を破った。
Additional #1: today – 2019 February 26th as I was slacking on video editing and reading the news instead apparently yesterday England hit a high of 20.3ºC setting a new record for a winter high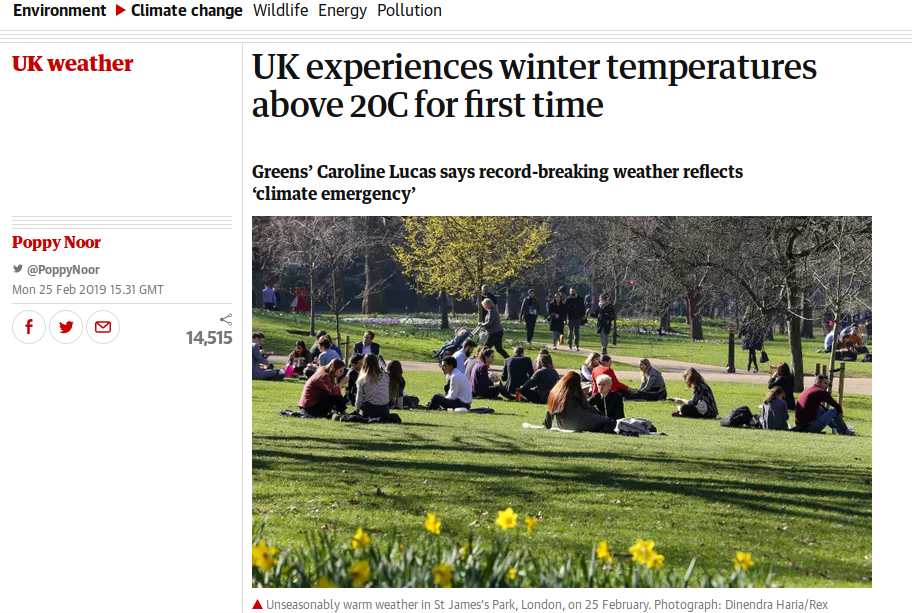 What?? Good weather in England again – this is getting weird….
またイギリス天気がいいの?これは怪しいよ・・・
また追加:今日2月28日に台風2号は猛烈な勢いになって、これは2月中に始めての猛烈な台風ですよ
Additional #2: today is 2019 February 28thTyphoon number 2 has just made Category 5, This is the first ever Category 5 typhoon in February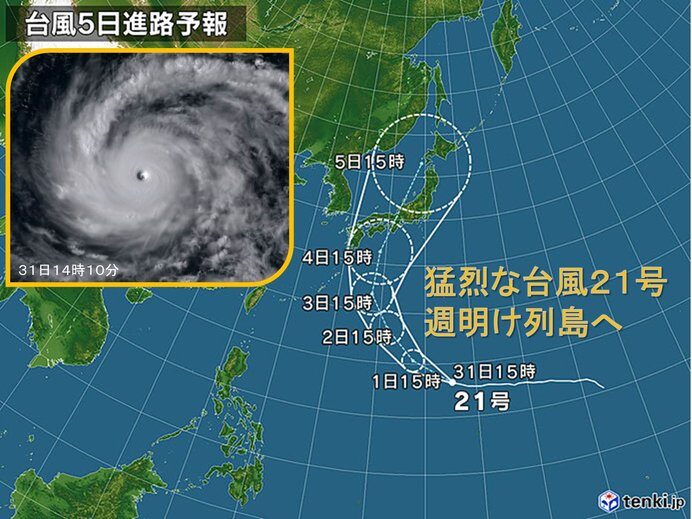 Are typhoons going to be year-round now?? (season is May-Dec)
これから台風は年中のものか?
All this is at +1ºC
これは+1度です
+1.5度
+1.5ºC
国連の気象変動にかんする政府間パネル(IPCC)は2018年10月に公表した、「1.5度特別報告書」によって産業革命の前に比べて+1.5度を超えれば危険です
According to the Intergovernmental Panel on Climate Change in their "Special Report on Global Warming of 1.5 °C" published in October 2018 if global warming continues beyond 1.5ºC compared to before the industrial revolution it will be very dangerous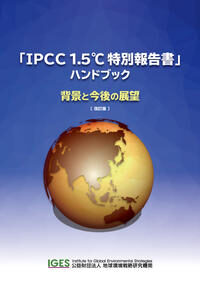 +1.5ºC = the current situation (+1ºC)…+50%! If the temperature goes up 50%won't the damage increase by 50% as well??
+1.5º度は、今の状況(+1度)より+50%ですよ。温度は50%上がるなら被害も50%増えるんじゃないか??
だから1.5度は単純に安全と言うわけではないだけど・・・・・・それを超えれば・・・私達の生活、社会、文明には危ないです
So we can't really call +1.5ºC"safe" …but if we go over it… for our lifestyles, our society, our civilization… …it's very dangerous
でも現在の傾向は、気温はどんどん上がっているんですこの まま だとプラス1.5度を 突破 するのは2030 年です よ今からたった12年後!
but the current trend is that the temperature is going up If we keep going like this we're going to reach +1.5ºC by 2030 That's just 12 years from now…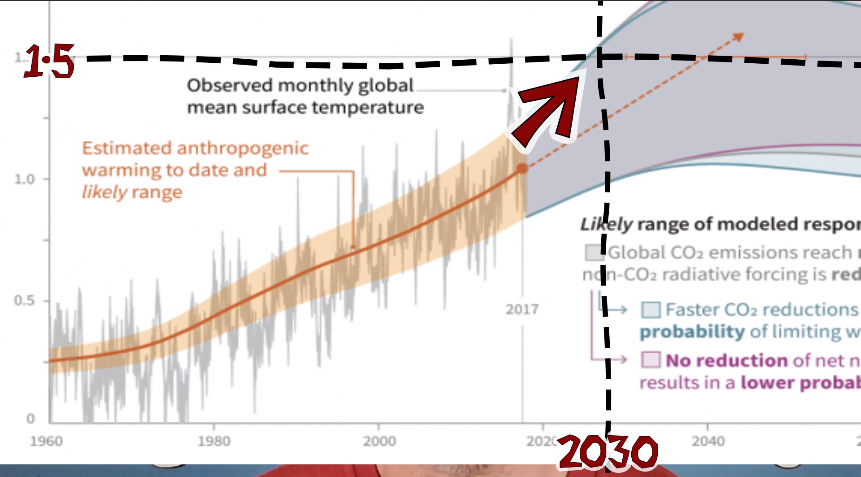 +3ºC…+4ºC? +5ºC??+6ºC??
2100年までには、予想は難しいけど気温は+3度から+6度ぐらい上がるらしい。1度だけで、こんなに自然災害が出て2100年は+ 3度になるなら2018年の異常気象の3 倍?+6度になるなら6倍??どうなるか想像がつかないですよ
It is of course difficult to make predictions for 2100 but the global average temperature is expected to rise to between +3ºC and +6ºC. All these natural disasters from just +1ºC, if we reach +3ºC by 2100 is it going to be 2018's extreme weather x3? If we hit +6ºC will it be 2018 x6?? That's just unimaginable….

でも一つがわかる:これは人間が体験したこと ない環境です 2006年の地球温暖化に関するドキュメンタリー映画 「不都合な真実」で元アメリカ合衆国副大統領アル・ゴア氏が65万年前から、2100年の予想まで の二酸化炭素と気温の変動をクレーン登って見せてくれ ます
But we do know one thing:It will be an environment that humans have never seenIn the 2006 documentary about global warmingAn Inconvenient Truth former US vice-president Al Gore shows us the CO2 and temperature changes from 650,000 years ago until the predictions for 2100 by riding a crane….

大学の授業でそのシーンをテーブル登って再現したことがありますよ
I've created this scene in my university lessons by climbing on tables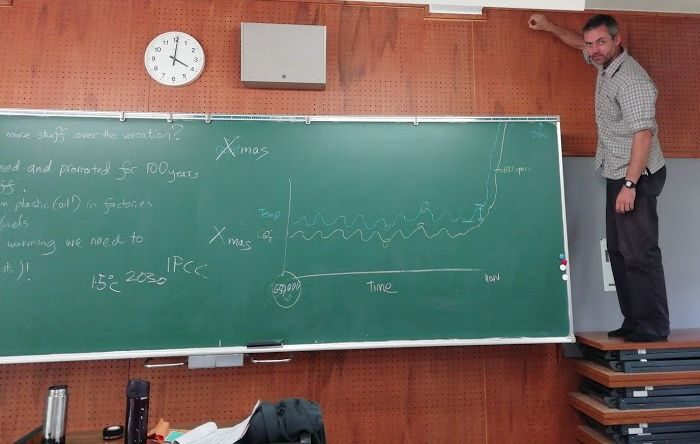 私たちは日本で多くの自然災害がありますよね。地球温暖化が進んでいくとさらに起こるんです。地球温暖化は「どうにかなるよ!」という問題ではない
We have a lot of natural disasters here in Japan. If global warming continues it's going to get a lot worse. Global warming is not an "It'll be fine!" problem at all
2100年には+3ºC?+6ºC??
By 2100+3ºC?+6ºC??
俺はもう126歳になっている、126 歳門‼
I'll be…..126 years old! 126 years old-mon ! (j-pun)
まだサーフィンやっているはずよ!
Bet I'm still surfing!
By 2030 (+1.5ºC) I'll be 56
2030年で(+1.5度)俺56歳
2050年(+・・・2度?)俺76歳
By 2050 (+…2ºC?) I'll be 76
地球温暖化は未来の人の問題ではなく
Global warming isn't some problem for the people of the future
It's a problem we, the people alive right now, are going to experience
私たち現代人はもうすぐ経験する問題です
In actual fact, we're experiencing it already
実は、もう経験している
世界中で広がってる授業 拒否の温暖化デモを始めた 16才のスウェーデン人グレタサンバーグが言うとおり
As the 16-year-old school student who started the "School Strikes" movement, Greta Thunberg, say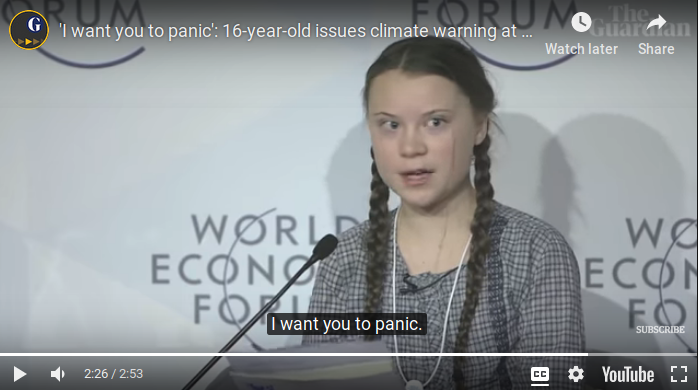 皆もパニックして,なるべく早く行動を起こす問題です
We should all panic, and then act, as quickly as possible
このチャンネルで、この問題をどう取り組めばいいかを検討していきます
I'm going to use this channel to look at how we can do that
今日の動画見てくださってありがとうござました
Thank you very, very much for watching
私はsaimon・・・天・・・災・・門・・・でした
I've been your host, Saimon natural-disaster-mon….